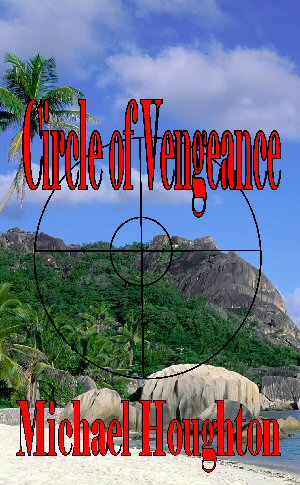 I have at last, retired, but still very busy designing and building all sorts of stuff. Part 1 of The Circled trilogy 'Circle of Vengeance' is now on AMAZON Part 2 of The Circled trilogy 'Circle of Sorrow' is now on AMAZON It is a story about two boys whose lives draw together as each seeks revenge for their own personal tragedies. You can find it on AMAZON in paperback and KINDLE format. I hope you enjoy it.


Today is :
SITE MAP
Childhood
My 1960's
The Army
Mike Williams Disco
Career
My Travels
The Cars (and two scooters)
Car Projects
Inside my shorts
The Open University
CV(Resume)
Interests
Projects
My Top 100
Camcorder stills
Email me

I was born in the North Middlesex Hospital, London on 3rd April 1948. I have an older sister and no brothers. I don't remember living in rented rooms in Langham Road, Turnpike Lane. My father told me that at that time his job involved climbing inside huge boiler tanks and cleaning them. My earliest true memory is at age about 7, by which time we lived almost opposite that rented house, at number 234. Its that house in the picture on the left. I took this picture from my camcorder tapes, and there are more pictures from North London on the camcorder pages. The front door led into a small hallway, and the house was in two halves, each with their own door into the shared hall. I remember (clearly) that I had a light blue three wheel tricycle ( it had a small compartment at the back to carry things in), and I used to fly around at break neck speed in it. Below are a few more frames from Turnpike Lane.






I now live in Jersey, The Channel Islands.
I went to school at Belmont Primary, then Belmont Juniors and finally Downhills Central, leaving with no qualifications. After a spell as a car mechanic, scooter mechanic and Dental equipment mechanic, I joined the Army. After almost five years I left the Army trained for a year as a TV engineer, spent some time as a DeeJay, and finally became a TV engineer.Seven years later I moved into the Computer Industry where I remained for almost twenty years. I followed my father's footsteps travelling extensively in Europe and North America. Now I work as a hardware and software designer and in 2005 completed an OU degree course over five years to achieve a 2:1 BSc Hons degree. During the course of my life my parents moved to High Wycombe (it was when I joined the Army), but I managed to find them again, and my father rose from cleaning boilers to become the Export Manager of a Dental Company, travelling all over Europe and the Middle East. He had a gift for languages, reading ten and speaking seven. I now live in Jersey.


After five years its all over.I learnt far more than I expected and now that evenings and week-ends belong to me again, I am lost as to what to do with them.



On the right, Santana, Wembley, 13th May 2006. Why oh why did he not play 'Samba Pa Ti' ? But then he did play 'Black Magic Woman'... OK, its a bad picture but it was taken by my phone (and the 70's are a bit blurred anyway).



This web site is best viewed in 1024 X 768.

If you want to check out Tilehurst,try these links :

Tilehurst history - lots of info and maps
Best pubs around Tilehurst
My writing, short stories and novels